The eSports scene has seen a lot of growth in recent years and it is showing no signs of slowing down. In 2023, the eSports scene is expected to be even bigger and better than it is today. There will be more tournaments, more teams, and more prize money up for grabs. This is good news for the players, as they will have more opportunities to showcase their skills and compete for big prizes.
About Us: The Duelit Skill Gaming Platform
The Duelit skill gaming platform offers its users a unique skill gaming experience. Skill gaming is a form of gaming in that each player has the same chance to win regardless of their previous experience or skill level. The platform allows users to compete in a variety of well-known games. The goal of the platform is to provide users with a fair and fun way to compete against each other.
The platform offers a variety of features that make it unique from other skill gaming platforms. One feature is the ability for users to create and join challenges and tournaments. This feature allows users to compete against each other for prizes.
To keep things short, here is our list of the best eSports players of the previous year.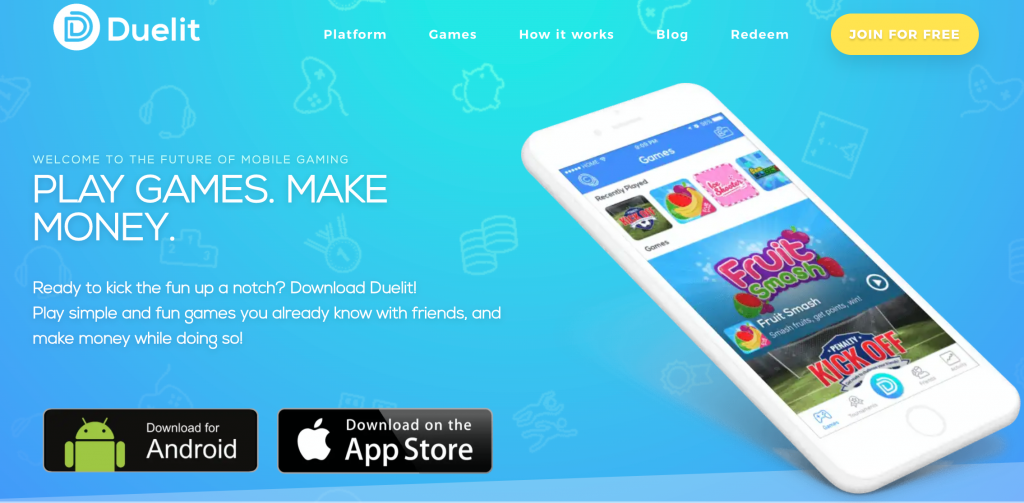 Best eSports players in 2023 #1. Kyle Giersdorf 'Bugha'
The 18-year-old American Fortnite prodigy is already one of the richest gamers in the world, having won over $3 million in prize money. He's widely expected to continue his domination of the competitive scene for years to come. While his professional gaming career is just beginning, it's already clear he's a gamer of uncommon skill. But how did he get to the top? And what does it take to be the best at Fortnite?
Since winning the Fortnite World Cup in 2019, Kyle "Bugha" Giersdorf has been considered one of the best Fortnite players in the world.
Giersdorf's gaming career began when he was just a child, playing popular games such as Halo and Call of Duty. It wasn't until he discovered Fortnite that he realized his true potential as a gamer.
Since then, Giersdorf has gone on to win numerous tournaments and has even been featured on television programs such as The Ellen DeGeneres Show.
There is no doubt that Giersdorf is a talented gamer, and with his young age, there is no telling what else he may accomplish in his gaming career.
Best eSports players in 2023 #2. Lee Sang-hyeok 'Faker'
The 25-year-old South Korean League of Legends legend is still at the top of his game and shows no signs of slowing down any time soon. He's widely considered to be the best player in the history of eSports. Faker's dominance is proven in the game's numbers, both to his benefit and detriment. He has the highest win rate of any player in League of Legends history. However, he also holds the record for the most amount of total games played across all roles.
Lee Sang-hyeok, better known by his in-game name Faker, is a South Korean professional League of Legends player. He is currently the mid laner for SK Telecom T1. Faker is considered by many to be the best League of Legends player of all time.
Faker began playing League of Legends in early 2011 and quickly rose to prominence in the competitive scene. He was picked up by SK Telecom T1 in February 2013 and has played for them ever since. With SKT, Faker has won three World Championships (2013, 2015, and 2016), as well as four Korean Championships (2013, 2014, 2015, and 2016).
Faker's individual accomplishments are numerous.
Best eSports players in 2023 #3. Peter Rasmussen 'Dupreeh'
He is a Danish Counter-Strike: Global Offensive player who currently plays for Astralis. Dupreeh is considered one of the best players in the world and has won numerous championships, including two Major titles.
Dupreeh was born in 1993 and started playing Counter-Strike when he was just 13 years old. He quickly rose through the ranks and became a professional player in 2010. Since then, he has played for some of the best teams in the world, including Fnatic and Team SoloMid.
Dupreeh is known for his aim, precision, and ability to make clutch plays. He has won several MVP awards and is widely considered to be one of the best players in Counter-Strike history.
#4. Ian Porter 'C6'
Ian Porter, known to the gaming world as 'C6', has had a long and successful career in professional gaming.
Starting out in the early days of competitive gaming, C6 quickly made a name for himself as one of the best players in the world. He would go on to win numerous tournaments and championships, cementing his place as one of the all-time greats.
In recent years, C6 has transitioned into a new role as a commentator and analyst. He still competes occasionally, but his main focus now is helping others understand and enjoy the game that he loves so much.
Ian Porter is without a doubt one of the most important figures in the history of competitive gaming. His contributions to the scene have helped shape it into what it is today, and his passion for the game is evident in everything he does.
#5. Seth Abner 'Scump'
Seth "Scump" Abner is a professional Call of Duty player. He is from Ohio, United States. Scump started his gaming career playing competitive Halo 3 in 2009. He transitioned to the Call of Duty franchise in 2011 and has been playing professionally ever since. Scump has won numerous tournaments and championships throughout his career, including two world championships. He currently plays for OpTic Gaming, one of the most successful esports organizations in the world. Scump is widely considered to be one of the best Call of Duty players in the world. His individual skill and ability to lead his team to victory have earned him a large following among fans of the game. Scump's career has been very successful, and he shows no signs of slowing down anytime soon.