Entrepreneurship is the process of designing, launching, and running a new business or enterprise. It is often characterized by risk-taking and innovation. Most entrepreneurs are driven by a desire to create something new or improve on an existing product or service. Entrepreneurship can be a very rewarding experience, but it is also very challenging. A successful entrepreneur must be able to wear many hats and handle a variety of tasks.
Blogging has become a popular way for people to share their thoughts and experiences with others. For entrepreneurs, blogging can be a great way to stay up to date on the latest trends and learn from others who have been successful. Here are six entrepreneurship blogs to follow for tips and advice on starting and running your own business.
Entrepreneurship Blogs #1 Duelit
Duelit has gained exceptional recognition, love, and appreciation for the innovative business that it has brought to the online gaming world. It is an esports app that allows its users to play mini-versions of six famous games that last one minute long. Users have admired how they can play a simple match while waiting in line and win real money home.
Starting with 2022, Duelit shares its success stories of entrepreneurship through its blog posts available on its website. They are simple to read and new posts keep coming and keeps you up to date in entrepreneurship, business, and marketing. Recently, Duelit raised one million dollars in their latest seed round and this is a great reason to follow their blog posts.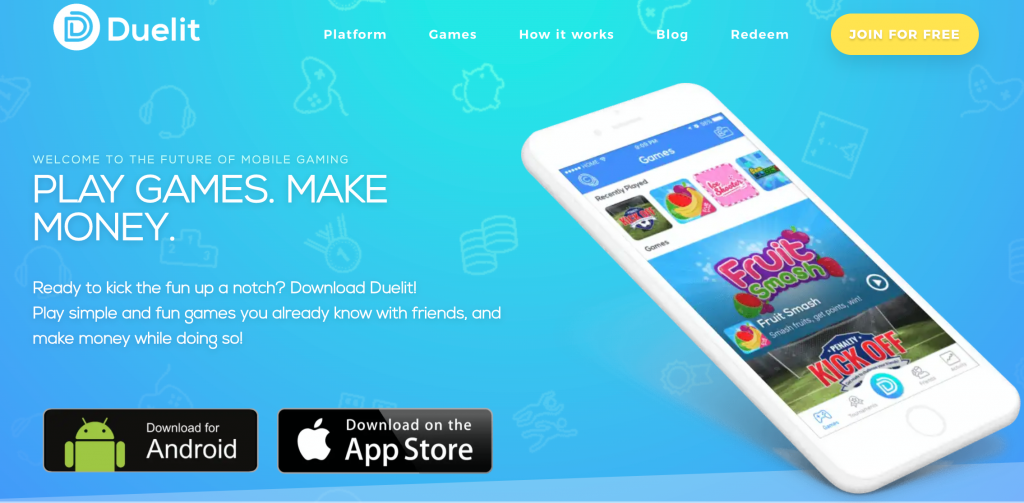 Entrepreneurship Blogs #2 Seth's Blog
Seth Godin is a successful entrepreneur and author who has written several books on the topic of entrepreneurship. He started his first business at the age of 21 and has been self-employed ever since. He is also a prolific blogger, with new posts appearing on his website almost daily. Godin's writing is based on his own experiences as an entrepreneur, and he often shares tips for how others can achieve success in their own businesses. He is well-known for his belief in the power of "ideas that matter" – that is, ideas that can make a real difference in people's lives. In this way, he seeks to inspire others to pursue their own passions and dreams, regardless of what others may think or say.
In Seth Godin's blog, you'll find a wealth of information on business, self-improvement, advertising, and leadership. Godin is a well-respected authority on these topics, and his blog is one of the best out there for entrepreneurs. He posts new articles every day, so there's always something new to learn. His writing is clear and concise, and he provides a lot of helpful tips and advice. If you're looking for a great resource on entrepreneurship and marketing, be sure to check out Seth Godin's blog.
Entrepreneurship Blogs #3 Venture Hacks
Nivi Babak and Naval Ravikant, co-founders of AngelList, are the people behind Venture Hacks. This blog provides actionable advice from books and case studies for entrepreneurs. Launched in 2007, Venture Hacks has become one of the most popular entrepreneurship blogs on the web. The site offers tips on topics such as fundraising, product development, and recruiting. Nivi and Naval are both experienced entrepreneurs who have started several businesses together. They launched AngelList in 2010 as a way to help startups connect with investors. Since its inception, AngelList has helped raise over $1 billion in capital for startups. In addition to their work on Venture Hacks, Nivi and Naval continue to be active investors in early-stage companies.
#4 Dr. Jeff Cornwall's Blog
Cornwall is a professor at Belmont University and the co-founder of The Entrepreneurial Mind, a blog and community for business owners and experts to share their stories and advice. He's also the author of "The Lean Entrepreneur: How to Accomplish More by Doing Less" and has been featured in The Huffington Post, Forbes, and Business Insider.
In today's uncertain economy, learning how to manage financial risks and raise capital are more important than ever. That's where the entrepreneurship blog comes in. This blog is a great resource for entrepreneurs who want to learn how to create partnership agreements and manage their finances. The blog's author, Dr. Cornwall, is a trusted authority on entrepreneurship and offers valuable advice that is worth following.
#5 Under 30 CEO Blog
Under 30 CEO is a website that publishes stories about young entrepreneurs, business news, and advice for startup owners. The website has helpful resources like blogs and articles to help young entrepreneurs grow their businesses. The site also offers a directory of young entrepreneurs who are making a difference in their communities. Under 30 CEO is a valuable resource for anyone who wants to start or grow their business.
#6 Startup Grind
Startup Grind is one of the largest startup communities in the world. It was founded by Derek Andersen, and it features a blog that aims to solve the challenges of entrepreneurship. Andersen is a successful entrepreneur who has started several businesses. He knows what it takes to be successful, and he wants to help other entrepreneurs achieve their goals. The Startup Grind blog is packed with useful information for entrepreneurs. You can find articles on a variety of topics, including business planning, marketing, funding, and growth. The blog also features interviews with successful entrepreneurs. These interviews provide valuable insights into what it takes to be successful in business. If you're looking for information on entrepreneurship, the Startup Grind blog is a great place to start. The blog is updated regularly with new content, so you can keep up with the latest trends and developments in the world of entrepreneurship.