eSports, also known as electronic sports, are a form of competition that is facilitated by electronic systems, particularly video games. The term "esports" covers a wide range of video game genres. The most common genres are real-time strategy (RTS), first-person shooter (FPS), fighting, and multiplayer online battle arena (MOBA). Less common genres include card games and digital collectible card games. The first eSports tournament was held in 1972. Today, eSports are professionally organized, managed, and promoted events. They are also broadcasted live to millions of people around the world. The most popular games played in eSports tournaments are Defense of the Ancients 2, League of Legends, and Counter-Strike: Global Offensive.
eSports is a growing phenomenon in the United States. More and more people are getting into competitive gaming, and there are now several professional leagues. Yet, there is still room for improvement for the US compared to China's and Korea's eSports industry. Esports in China and Korea have been growing and maturing industries for over a decade now, with big organizations, tournaments, leagues, and teams.
The success of the US eSports Teams
Since the early days of competitive gaming, the United States has always been a powerhouse. From Halo to Counter-Strike, American teams have consistently dominated the scene. But in recent years, that dominance has begun to fade. In the last two years, not a single US team has made it to the finals of The International, Dota 2's biggest tournament. In fact, throughout the 10-year history of the most-watched esports event in the world, the League of Legends World Championship, not a single US team has ever won. What's even more concerning is that American teams are beginning to fall behind in other games as well. In Overwatch, CS:GO and Rainbow Six Siege, all three of which have large US fanbases, not a single US team is currently ranked in the top 10.
eSports Culture in the US
The earliest known esports event was a Space Invaders tournament that was held in 1980 at Stanford University. Since then, eSports has grown in popularity, especially in South Korea where professional leagues have been established for some games. In recent years, there has been increasing interest in esports in the West. Even though it all started in the US, the culture of the west did not accept it willingly as the Asian countries.
In the United States, eSports is often associated with fast food and laziness. This false association is harmful to the growing eSports industry and its athletes. ESports is a competitive form of video gaming that is enjoyed by millions of people around the world. The top eSports athletes are skilled competitors who train for hours each day. They are not lazy or out-of-shape; in fact, many of them are in excellent physical condition. The false association between eSports and fast food is damaging to the industry because it perpetuates stereotypes about gamers. These stereotypes are unfair and untrue. The vast majority of gamers are healthy, active people who lead normal lives.
eSports Culture in the East
eSports is not just a game in South Korea and China—it's culture. The countries have long venerated their top esports players and treated them as they treat traditional athletes and celebrities. This is evident in the way that fans flock to stadiums to watch matches, the way that sponsorships pour in, and the way that players are lionized in the media. In South Korea, for example, top players are household names and enjoy celebrity status. It's no wonder, then, that both countries have produced some of the world's best players. South Korea is home to reigning League of Legends world champions SK Telecom T1, while China has teams like Edward Gaming and Vici Gaming that are consistently among the best in the world.
The Lack of Government Support in the US
ESports events are mainly organized by private companies in the USA. These companies are usually game developers or publishers, who see hosting eSports events as a way to promote their games. Some of the most well-known eSports events in the USA are Major League Gaming's Pro Circuit and the Intel Extreme Masters. While there are some public organizations that do host eSports events, such as the Electronic Sports League, they are not as common as private ones. This is because hosting an eSports event can be expensive and time-consuming, so most public organizations lack the resources to do so on a regular basis. Overall, private companies play a major role in the organization of eSports events in the USA. Without them, many of these events would not be possible.
If you are not a professional eSports player but want to experience the feeling of competing, I would advise you to try Duelit. In eSports what we admire most in professional players are their skills. Hence, Duelit is a skill-gaming platform and upon joining to their community, you will be able to challenge your friends and enter tournaments to win real cash prizes! There are six well-known games in the platform and they only last a minute. The app is available on your app store. Download and claim your joining prize now!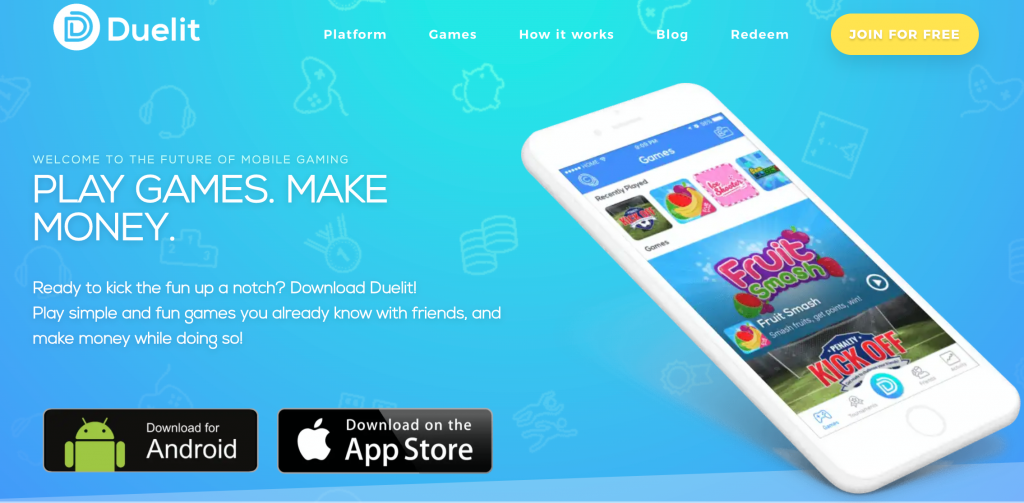 Exemplary Models of South Korea and China
The South Korean government was proactive about building an eSports infrastructure. In 2000, the country's Ministry of Culture, Sports, and Tourism established the Korea e-Sports Association. The KESPA is a nonprofit organization that promotes eSports in South Korea. It is responsible for organizing and regulating competitions, as well as providing player support and training. South Korea is widely considered to be the birthplace of modern eSports. The country has produced some of the most successful professional gamers in the world. Its teams are among the most dominant in global competitions. The South Korean government's investment in eSports has paid off. The industry is now worth billions of dollars and is growing rapidly. It is estimated that there are over 20 million eSports fans in South Korea.