If you are a follower of our blog posts you already know the eSports gatherings that have taken place in 2023 and look forward to the forthcoming eSports events for May 2023. The growth of eSports has been exponential over the past few years, with more organizations entering the space each year and larger prize pools on offer. This has led to an increase in the number of events taking place across the globe, allowing a more comprehensive range of players to compete and win.
Duelit's Opinions on May 2023 eSports Gatherings
Duelit eSports platform is one of the most popular platforms in the world of competitive gaming. As we move closer to summer 2023, excitement is building around the potential for major esports gatherings. Many within the industry have been discussing what this event could mean for the future of esports. Opinions are varied on what this event could look like and how it will impact the industry as a whole. Some view it as an opportunity to showcase some of the best talents from around the world, while others see it as a chance to bring together game developers, investors, and other key players in the ecosystem. Regardless of how one view this gathering, there's no denying that it has captured everyone's attention. For Duelit eSports platform specifically, there is hope that this gathering will further elevate their brand and help them reach new audiences.
Are you tired of waiting in line at eSports events? The Duelit app has a solution for you! With their one-minute-long games, you can win instant cash prizes while waiting for your favorite team to take the stage. The Duelit app offers various games and exciting rewards. You don't have to be an eSports pro to participate; anyone can join and try their luck at winning cash prizes. The app also offers daily tournaments where players can compete against each other for higher payouts. It's a great way to pass the time while waiting in line or between matches. So why waste your time scrolling through social media when you can potentially win money with Duelit app's quick and fun games? Give it a try next time you find yourself standing in line at an eSports event!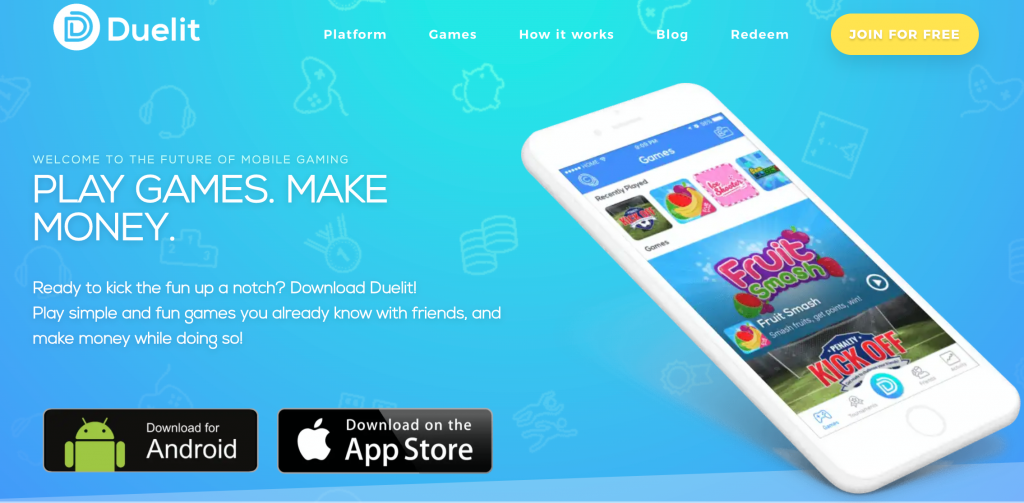 eSports Gatherings in May 2023 #1. Heroicon
Heroicon is the first tabletop gaming convention in the world! Decatur, Illinois will host Heroicon from 5 to 7 May 2023. The convention brings together tabletop enthusiasts from all over the region to share their love for board games, card games, miniature wargames, role-playing games (RPGs), and other types of tabletop games. Even though the event can not be considered an eSports event, we like to mention this event in this blog post because this gathering is a big step towards the evolution of eSports.
Since its inception in 2016, Heroicon has become a staple event for gamers in Central Illinois. Attendees can enjoy a wide variety of activities including tournaments with cash prizes, and open gaming sessions where they can try out new games or revisit old favorites with friends and family members. The convention also features vendors selling everything from board game accessories to rare collectibles that are sure to excite any gamer's interest.
eSports Gatherings in May 2023 #2. Metrotham Con
Metrotham Con is just around the corner and fans of all things geeky are gearing up for an amazing weekend full of cosplay, celebrity sightings, and exciting panels. Chattanooga, Tennessee will be hosting Metrotham Con from 12 to 14 May 2023. To sweeten the deal even more, Metrotham Con has announced a Way to Early Pre-Registration Special that will give attendees access to the convention at an unbeatable price. Between now and the convention weekend, admission will be only 3O dollars!
This is an incredible opportunity for anyone who wants to experience everything that Metrotham Con has to offer without breaking the bank. Not only will you save money on your registration fee when you take advantage of this special offer, but you'll also get early access to all the exciting events happening throughout the weekend. You can beat the crowds and avoid long lines by pre-registering now.
eSports Gatherings in May 2023 #3. Momocon 23
MomoCon is an annual fan convention in Atlanta, Georgia that brings together fans of Japanese Anime, American Animation, Comics, Video Games, and Tabletop Games to celebrate their passion by costuming. The event will take place from 25 to 28 May 2023. The event draws thousands of attendees from across the world who gather to share their love for the pop culture and engage in various activities such as gaming tournaments, cosplay contests, artist alley exhibits, and panel discussions. At MomoCon, participants are encouraged to dress up as their favorite characters from various pop-culture genres. The cosplay community is a vibrant presence at the event with people sporting intricate costumes that range from simple outfits to complex armor-like structures. It's an opportunity for everyone to showcase their creativity and artistic skills while celebrating their shared interests with others who have similar passions.
#4. The Geekdom Con 2023
Geekdom Con 2023 is gearing up to be one of the biggest events in the world of esports. The event is scheduled to take place from 26 to 28 May 2023 and promises to bring together some of the most talented gamers from around the world. This year's Geekdom Con will feature a host of exciting tournaments, panels, and keynote speeches that are sure to draw crowds from all over.
One of the highlights of this year's Geekdom Con is expected to be the cosplay competition. Cosplayers from across the globe will gather to showcase their talents and compete for cash prizes ranging from $1,000-$5,000. In addition to cosplay, attendees can also expect live musical performances by popular gaming music artists such as Lindsey Stirling and Peter Hollens.
Another highly anticipated event at this year's Geekdom Con is the VR experience zone. Attendees will have access to cutting-edge virtual reality technology that allows them to fully immerse themselves in their favorite games like never before. With so much excitement on offer, it's no wonder why thousands of people are already making plans to attend this epic event next year!