For those looking to break into the world of eSports, finding the right tech company to work for can be a challenge. With so many companies offering unique opportunities, it can be difficult to decide which one is right for you. Fortunately, we've created a list of the top 4 eSports tech companies to work for in 2023. From startups that are changing the industry to established giants with years of experience, these companies represent some of the best places to work in eSports and gaming.
Qualities of eSports Tech Companies
The eSports industry has grown exponentially in recent years, with tech companies playing a crucial role in its success. From game developers to streaming platforms, these companies have been instrumental in shaping the landscape of competitive video gaming. However, what are the qualities that set apart tech companies in the eSports industry? Firstly, innovation is key for any tech company operating within the eSports industry. The ability to create new and exciting products is essential when attempting to capture a share of this rapidly growing market. Companies must stay ahead of the curve by constantly improving their technology and providing unique features that cater to avid gamers. Secondly, having an understanding of the gaming community is vital for tech companies looking to make their mark on the eSports scene. Deep knowledge of different games and their respective communities allows these companies to tailor their products accordingly. The eSports industry is still in its infancy and is growing at an exponential rate. With a number of tech companies looking to get involved, it's worth keeping an eye on this industry as it continues to develop.
eSports Tech Companies to Work For #1. Twitch
Twitch is a live-streaming platform that has revolutionized the world of online gaming. It was acquired by Amazon in 2014 and continues to grow as the go-to destination for gamers worldwide. The company offers a range of opportunities for tech professionals, including software engineering, data analytics, product management, and more.
One of the perks of working at Twitch is being able to work on cutting-edge technology that powers millions of streams every day. Employees are encouraged to stay up-to-date with emerging trends in gaming and streaming technology so they can help shape the future of Twitch's products and services.
In addition to competitive salaries and benefits packages, Twitch also provides its employees with plenty of opportunities for growth and development. The company values diversity and inclusion in all aspects of its culture, from hiring practices to employee resource groups dedicated to supporting underrepresented communities within the organization. Overall, if you're looking for a dynamic workplace where you can make an impact on an industry you're passionate about, Twitch could be an excellent choice.
eSports Tech Companies to Work For #2. Duelit
Duelit is a relatively new eSports tech company that has gained attention due to the innovative technology it offers. The company focuses on developing mobile games that offer players an opportunity to win real money by participating in simple challenges.
The team at Duelit comprises young professionals who are passionate about gaming and technology. Working at Duelit offers its employees an opportunity to be part of a startup environment where creativity and innovation are highly valued.
In terms of benefits, working at Duelit comes with flexible hours and the option to work remotely. Additionally, there's room for growth within the organization since the company is still growing rapidly. For those interested in joining an up-and-coming eSports tech company with great potential for success, Duelit could be an excellent choice.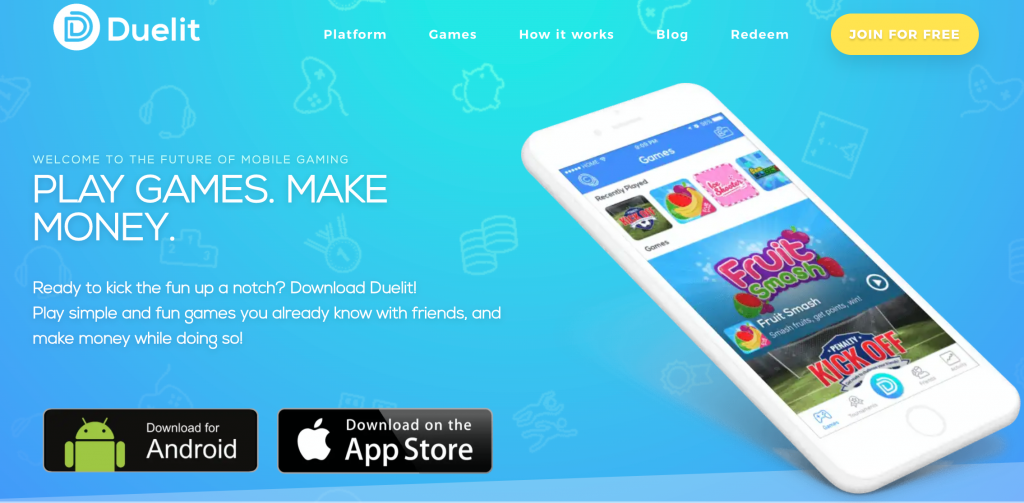 eSports Tech Companies to Work For #3. Electronic Arts
Electronic Arts (EA) is a gaming company that has been a part of the eSports world for some time now. The company is known for its popular sports games such as FIFA and Madden NFL, which are commonly played in major eSports tournaments. EA also creates other popular video game franchises like Battlefield and Star Wars Battlefront, which have been used in various competitions.
Working for Electronic Arts means being a part of a massive community of gamers who share an intense passion for gaming. The company offers many opportunities for growth and development, especially if you're interested in the competitive gaming industry. EA's dedication to creating high-quality games that can be played at a professional level makes it one of the best eSport tech companies to work for.
If you're looking to further your career in the eSports industry or simply want to work with some of the most talented people in the business, then Electronic Arts might be the perfect company for you. With their impressive track record and innovative ideas, there's no doubt that EA will continue to play an integral role in shaping the future of competitive gaming.
#4. Riot Games
Riot Games is a leading eSport tech company that has been making waves since its inception in 2006. The company is best known for creating League of Legends, one of the most popular online multiplayer games in the world. Riot Games is known for its focus on player experience and community engagement, which has helped it build a loyal fan base over the years.
Riot Games has also been at the forefront of the eSports industry, hosting some of the biggest events and tournaments in recent years. The company's commitment to developing competitive gaming as a legitimate sport has helped it gain recognition from mainstream media outlets and sports organizations around the world. In addition to its work in eSports, Riot Games also invests heavily in research and development to improve its games' overall performance.
Working for Riot Games means being part of an innovative team that values collaboration, creativity, and diversity. With offices across North America, Europe, and Asia, this eSport tech giant offers exceptional opportunities for career growth and professional development. As Riot continues to expand into new markets and push boundaries within the industry, there's no doubt that working here would be an exciting adventure for anyone passionate about gaming or technology!