Mobile gaming has taken over the world and is quickly becoming one of the most popular genres. While there are many different mobile games, it can be tough to stand out from the crowd. That's where marketing comes in. You need to create a great mobile gaming application that stands out, regardless of how your audience fares in comparison to other similar games. There are a few key steps you can take to achieve this goal and you can learn all of them in this article.
Which Games Can You Market On Mobile Devices?
One of the most important aspects of marketing your mobile gaming application is creating a great game. To create a marketable game, you must have an engaging and captivating gameplay experience that will draw players in from the start. You'll also need to create a high-quality demo that showcases your game in its best light.
To market your mobile gaming application, you should consider using online marketing methods like social media, email marketing, and paid search. You can also target specific demographics with targeted ads or generate unique content for social media to reach more people. Finally, be sure to keep track of your app's popularity and update your game accordingly to stay ahead of the competition.
How to Create a Game Demo
Creating a successful game demo is all about making sure it looks and feels great. You'll need to create compelling graphics and make sure everything appears smoothly on screen. Don't forget to include sound effects and music – these will help fans emotionally connect with your game (and may even win them over!).
Your demo should also be easy enough for users to navigate and play without too much difficulty – remember, you want players to feel engaged rather than just entertained! Finally, make sure to follow relevant industry trends and keep up with new developments in mobile gaming so that your demo stays ahead of the curve.
How to Promote Your Game
By promoting your mobile gaming application through social media platforms like Facebook, Twitter, and LinkedIn, you can reach out to new potential customers quickly and easily. Additionally, email marketing can be used as an effective way to promote new games or applications by reaching out directly to key decision-makers within businesses. Paid search can also be used in order to drive traffic from Google or other online sources toward your website or app). By using these methods, you can build strong relationships with potential customers who may otherwise not have heard about your product or service firsthand!
How to Market Your Mobile Gaming Application?
One of the best ways to market your mobile gaming application is by getting social media users to play it. Use online tools like Fiverr, Craigslist, and Google AdWords to find talented game developers who can create beautiful and functional mobile games for your application.
Use Gameplay Footage to Market Your Game
Another great way to market your mobile gaming application is by using gameplay footage as marketing content. Make use of websites like YouTube and Twitch to upload gameplay videos of your game in order to show off its features and appeal. Additionally, consider creating short adverts that can be placed on popular web pages such as Reddit or Hacker News. By featuring high-quality gameplay footage and attractive ads, you can reach a larger audience for your game than if you were to try and market it through traditional methods alone.
Use Social Media Sites to Market Your Game
Creating a good mobile gaming application isn't as hard as it seems. The key is to create a game that people will want to play. It's important to make your game attractive and easy to navigate and to use pop-ups, banners, and other marketing techniques to draw users in. One way to achieve this is by creating an engaging storyline. Your mobile gaming application should be geared towards providing thrilling gameplay experiences that keep players coming back for more. You can also use social media platforms (like Facebook, Twitter, and LinkedIn) and other online resources to promote your game.
If you're targeting social media platforms specifically, you may also want to consider using them as a marketing tool for your game. For example, you could post screenshots of your game on Facebook or Twitter, and make use of hashtags in order to attract attention from potential players (and followers). Additionally, consider using influencers or bloggers who have large followings on these sites in order to promote your app among their audience. By doing this, you can help get the word out there about your product before it even arrives on store shelves!
An Example Mobile Gaming Application to Follow: Duelit
Duelit's official Instagram account is a great source of gaming tips and information. The account is well-designed and easy to follow, with images that are both stylish and informative. Duelit provides valuable insights into what works well on Instagram, as well as how to create successful marketing campaigns on the platform. Do not just scroll down on their social media, download and play skill games on this platform. They have six well-known games to choose from and games only last a minute. Bet yourself to earn real cash prizes.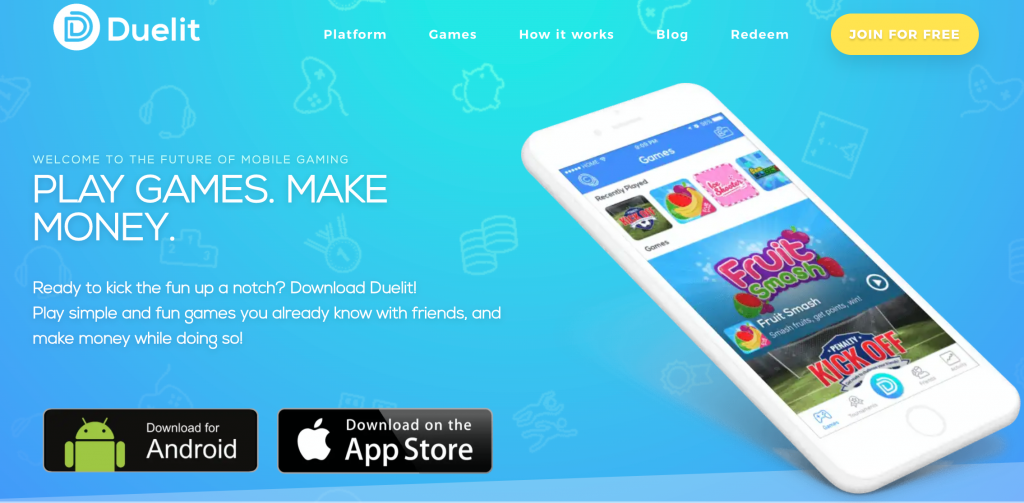 Conclusion
Marketing your mobile gaming application can be a great way to reach a larger audience and boost sales. However, it's important to take some time to prepare your listing and promotional strategy before you get started. By creating a good game, marketing your mobile gaming application through social media, and using other marketing methods, you can have the best chance for success.