The world of esports is growing ever larger, and the Olympic Games are no exception. For the first time in history, the 2023 Olympic Games in Singapore will feature an all-new event: the Olympic eSports Series. The series will offer gamers worldwide a chance to compete on a global stage and showcase their talents. This exciting opportunity for athletes and fans has been made possible through partnerships between major game publishers, international sports organizations, and leading gaming companies.
The Olympic Esports Series 2023 is set to take place on March 1st, and it promises to be an exciting event that will bring together both professional and amateur players from around the world. With a prize pool of over $10 million, this tournament is sure to attract some of the best esports athletes in the world. For those interested in participating, registration is now open for all players. Whether you are a seasoned pro or just starting out, there is a place for everyone in this exciting tournament.
In this article, we will present you the categories of the prestigious event.
Olympic eSports Series: Archery – Tic Tac Bow
Are you an avid gamer, and do you have a passion for archery? If so, Tic Tac Bow is the app to download right now! It's been announced that Tic Tac Bow will be one of the chosen games for the Olympic eSports Series – Archery competition. This news has got gaming enthusiasts all over the world excited to compete against other gamers in this virtual archery tournament.
Tic Tac Bow is the newest addition to the mobile gaming world. Launched in February, it has already become a favorite among archery enthusiasts. The game has been developed in collaboration with World Archery, which lends credibility to its authenticity and accuracy. This game is perfect for beginners and experts alike. The controls are simple and intuitive, making it easy for anyone to pick up and play. But don't let its simplicity fool you; there's a lot of depth to this game that will keep even experienced gamers entertained. You can customize your bow with different types of arrows and bows as well as upgrade them as you progress through the levels. Players must aim and shoot their arrows at targets while being mindful of wind speed and direction. The game also offers various modes such as PvP (player versus player) and tournaments, where players can compete against others from around the world. What sets Tic Tac Bow apart from other archery games is its unique tic-tac-toe-style scoring system. Each target consists of nine squares, and players earn points by hitting specific squares in a row or column to form tic-tac-toe patterns.
How to register?
To register for this exciting event, all you need to do is follow this link and fill out your details. Whether you're an experienced archer or just starting out, there's never been a better time to get involved in this fast-paced and engaging sport. With the convenience of being able to participate from your own home, it's a unique opportunity for anyone interested in archery. Don't miss out on your chance to be part of history by participating in the first-ever Olympic eSport Series archery event.
Want to increase your accuracy? Try the one-minute-long games of Duelit!
As the gaming industry continues to grow, eSports has become a part of the Olympics. Singapore 2023 is set to host this significant event, and Duelit offers one-minute-long games that can help increase accuracy for gamers who are preparing for it.
Duelit offers various games that are designed to enhance accuracy levels while providing a fun experience. With an extensive range of games available on their platform, there is something for everyone. The games offered by Duelit are quick and easy to play, making them an excellent option for gamers looking to improve their skills in a short amount of time.
Whether you're looking to participate in the upcoming Olympic eSports Series or just want to improve your gaming abilities, Duelit's one-minute-long games offer an effective way to do so. By playing these quick and fun games regularly, gamers can develop better hand-eye coordination and reaction time, which are essential skills required for competitive gaming.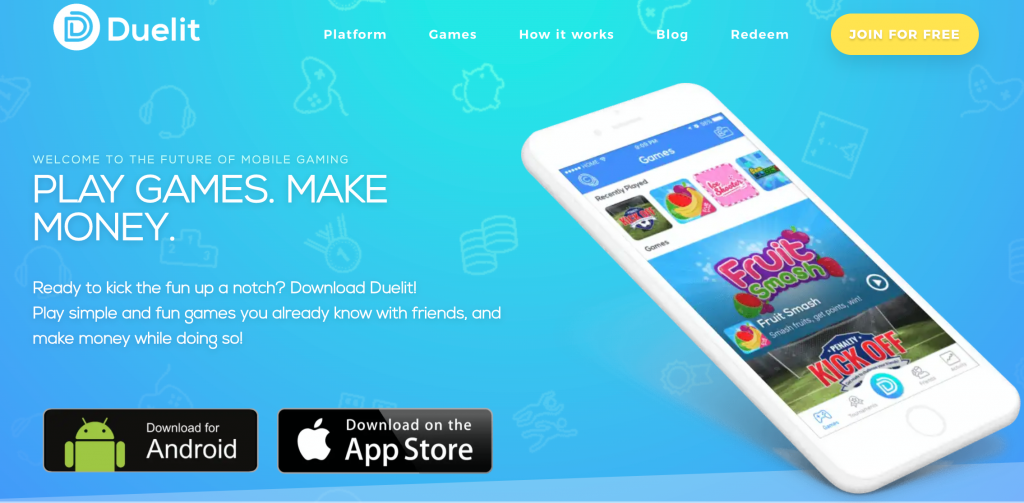 Olympic eSports Series: Chess – Chess.com
The Olympic eSports Series has been gaining popularity over the years, and the latest addition to its roster of games is chess. Chess.com, one of the leading online platforms for chess enthusiasts, will be hosting the Olympic eSports Series: Chess in Singapore 2023. This event will feature some of the world's best chess players competing against each other in a virtual setting.
The inclusion of chess in the Olympic eSports Series highlights how skill-based games can also be considered a sport. The game requires strategy and focus, which are similar traits needed for traditional physical sports. Additionally, incorporating esports into the Olympics allows for greater inclusivity and diversity among athletes who may not have access to traditional sports facilities or face physical limitations.
Overall, the addition of chess to the Olympic eSports Series is a significant step towards recognizing esports as a legitimate form of competition on par with traditional sports. It also opens up opportunities for more gamers to participate in global events and potentially earn recognition as professional athletes within their respective fields.
Olympic eSports Series: Baseball – WBSC eBaseball: Power Pros
The World Baseball Softball Confederation (WBSC) has recently announced that baseball will be included in the Olympic eSports Series Singapore 2023. The game to be played is WBSC eBaseball: Power Pros, a popular video game simulation of baseball that has been well-received by gamers worldwide.
This virtual competition will showcase the best of e-gaming and baseball enthusiasts from around the world. Its inclusion in the Olympics, it marks an important milestone for eSports as it continues to gain mainstream recognition and acceptance as a legitimate sport.
Through this partnership between WBSC and Olympic eSports Series, fans of both traditional sports and gaming can come together to create a unique experience that celebrates athleticism, strategy, and skill while showcasing technology's power to connect people globally. It also provides an opportunity for future generations to experience new forms of competition while promoting healthy lifestyles through gaming.