As the days become longer and the temperatures gradually rise, it's clear that winter is coming to an end and warmer days are quickly approaching. Spring is a season of new beginnings, blooming flowers, and budding trees. With spring comes the hope of better weather conditions and more opportunities to get outside and enjoy nature's beauty. Temperatures during this time of year can be unpredictable but overall it's a welcomed change after being cooped up inside all winter.
If the weather is still cold in your area you can prepare for warmer days with the following eSports games with a spring theme.
Spring in eSports Games #1. Sea Blocks on Duelit Skill Gaming Platform
In the world of eSports, Spring is a time of renewal and growth. As the weather warms up, so too does the competition on popular gaming platforms like Duelit. One game that has been gaining in popularity recently is Sea Blocks, a tactical puzzle game where players compete head-to-head.
The game requires quick thinking and careful planning, making it an ideal choice for competitive play. With its simple yet addictive gameplay and colorful graphics, Sea Blocks is quickly becoming one of the most popular games on the Duelit skill gaming platform.
As we enter into spring, now is the perfect time to dive into eSports gaming and see what all the fuss is about. Whether you're a seasoned pro or just getting started, there's never been a better time to join in on the action and experience all that this exciting world has to offer. So why wait? Download Duelit Skill Gaming today and start playing Sea Blocks – who knows where your skills could take you!
Are you looking for a fun and exciting way to earn instant cash prizes? Look no further than Duelit, the premier skill gaming community where you can play one-minute-long games and win big. With a variety of different games to choose from and an active community of players, Duelit is the perfect destination for anyone who loves playing games and winning money. One of the best things about joining Duelit is that it's incredibly easy to get started. Simply sign up for an account, download the app, and start playing your favorite games. You'll be competing against other players from around the world, all vying for their chance to win big. And with instant cash prizes available for each game you play, there's never been a better time to join Duelit. So what are you waiting for?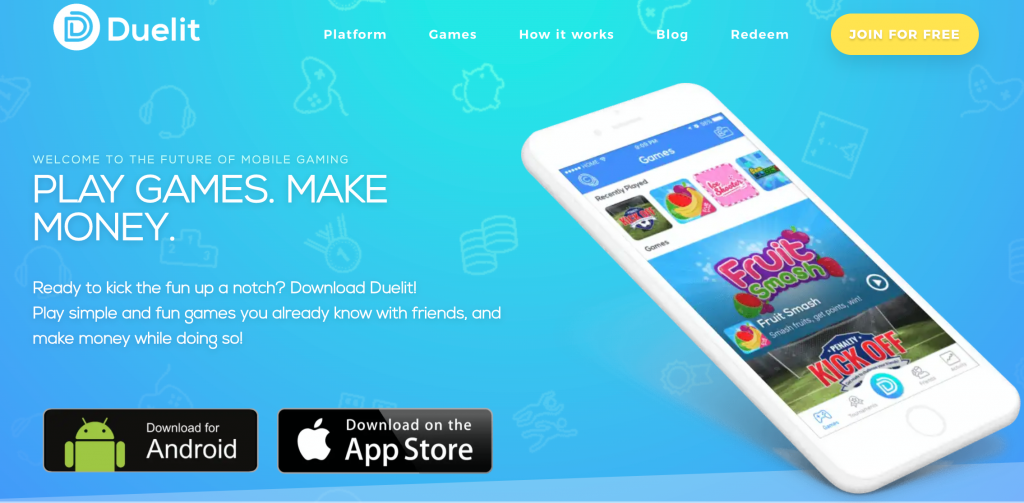 Spring in eSports Games #2. Legend of Zelda: Breath of the Wild
Spring theme in the video game Legend of Zelda: Breath of the Wild is one of the most exciting aspects players look forward to. The game's landscapes are filled with vibrant colors and stunning visuals that make it an immersive experience. Firstly, players can witness cherry blossom trees blooming around Hyrule. These pink trees create a beautiful contrast against the blue skies and green grass. Players can also collect rare items such as Korok Seeds hidden in these areas. Secondly, there are various flowers spread across locations like forests and meadows that add life to the game's environment. The flowers include hyacinths, wildflowers, and buttercups which give off a sweet aroma when approached by characters.
The Legend of Zelda: Breath of the Wild is an action-adventure game that has been a favorite among gamers since its release in 2017. The game is set in a vast open world where players get to explore and interact with different environments, characters, and monsters. What makes this game unique is the freedom it gives players to approach challenges in their own way. The protagonist of the game, Link, wakes up from a 100-year slumber to find that the Hyrule Kingdom has been ravaged by Calamity Ganon. As he sets out on his journey to save the kingdom and defeat Ganon, Link must collect weapons and tools along the way to help him overcome obstacles. Players can also cook meals using ingredients found throughout the world, which can give them temporary boosts such as increased stamina or health.
Spring in eSports Games #3. Okami
Okami is a game that stands out in the gaming landscape. It's not only visually stunning but also boasts one of the most dynamic and unique mechanic systems ever conceived. The game immerses you in a world filled with cherry blossoms, picturesque landscapes, and a story inspired by Japanese mythology. One of the defining features of Okami is its Celestial Brush mechanic, which lets you draw directly onto the screen to interact with objects or enemies. You can use it to slice through obstacles, create new paths and even summon powerful gods to aid you in battle. This mechanic is seamlessly integrated into the gameplay, allowing for countless creative solutions to any given problem. The art style of Okami is an absolute treat for the eyes. Inspired by traditional Japanese ink paintings, every corner of this game oozes charm and beauty.
#4. Grounded
If you're a fan of survival games, then Grounded is definitely worth checking out. In this game, players are shrunk down to the size of ants and must navigate through a backyard filled with danger and adventure. The premise alone is enough to draw in curious gamers looking for something new. Throughout your journey in Grounded, you'll encounter various obstacles that will require quick thinking and ingenuity to overcome. From battling against insects many times your size to gathering resources like food and water, players must strategize their every move if they hope to survive. The game also features an intricately designed crafting system that allows players to create useful tools and weapons from the materials they gather during their travels. One of the standout features of Grounded is its stunning visuals, which bring the backyard setting to life in a way that's both immersive and breathtaking.