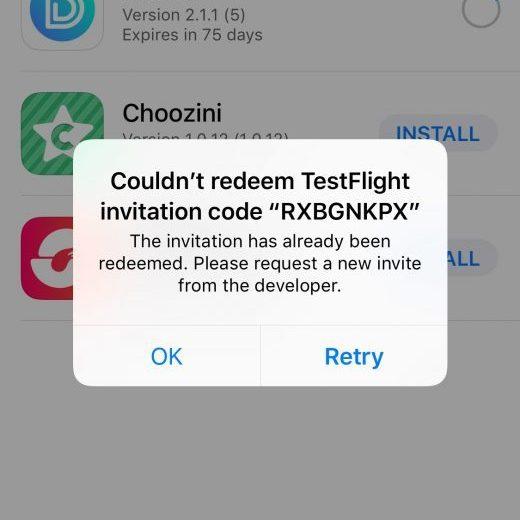 If you see the screen above, do not panic!
This means you already redeemed the code and the app is being downloaded.
To find the app on your phone you can follow these steps:
Open TestFlight App.
Navigate to the Apps tab, and locate Duelit.
If there is a loading circle next to the app, it means it is still being downloaded. Once the download is completed, you can click on Duelit to launch the app.
Or you can also locate the Duelit app from your home screen. Slide left to navigate through all your apps. You will most likely find it on the last screen 🙂